Welcome To AllanTurner.co.uk

This website is intended to be a resource to the Person/Client-centred community throughout the world, although there is an emphasis on my home country of Britain. The original version was built in 1996 (which is almost pre-history in internet terms)
Please contact me if you think you have any information which could be included.
I am a Counsellor, Supervisor and Critical Incident Debriefer in private practice in Milton Keynes, UK. My original training, in 1980/2 was with Scottish Marriage Guidance (now called Relationship Scotland). In 1985 I commenced my Person-Centred training with F.D.I (Britain), now called Person Centred Training (Britian). My tutors were Prof. Dave Mearns, Prof. Brian Thorne, Elke Lambers.
In the years since I originally built this site (it is never finished), I have had many people contact me. Often they are students in training, and others, who have found this site. I have been pleased to have contact with many interesting people in this way.
If you are aware of sites, or information, which could be included in this site please e-mail me.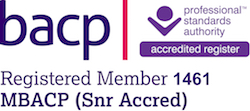 Contact information: e-mail.allan@counsellingworks.co.uk
Phone from within the UK. 01908 263 800. International +44 1908 263 800.
Postal: Counselling Works Ltd. 62 High Street, Stony Stratford, Milton Keynes MK11 1AQ,United Kingdom.
This site is intended to be of service to the Person Centred community.
My commercial site is:
www.counsellingworks.co.uk This site provides information about the various business services offered by my company Counselling Works Ltd.
These services include: counselling, psychotherapy, clinical supervision, group supervision, workshops, training, Critical Incident Debriefing and the renting of counselling rooms.
If you're looking for my client work website go to www.allanturnercounselling.co.uk